Tire Rotation Service in Martinez, GA
If you want to reach the pinnacle of performance and traction for your utmost safety, make sure you take advantage of our tire rotation service here at Gerald Jones Honda. We have a team of certified technicians who will perform this simple service in a quick, yet meticulous fashion to save you money in the long run. All you have to do is schedule the date and time that works best for you by giving us a call at 706-228-7000!
As you make your morning and afternoon commutes, your tires begin to lose their tread. Unfortunately, they don't wear down evenly, leading to an entire replacement, which can be expensive. The good news is that you can avoid this by keeping up with regularly scheduled tire rotations. By moving the tires to different locations around the vehicle, you'll be able to save money without worrying about loss of traction. You'll also get better fuel efficiency, as the engine doesn't have to work as hard to keep everything in control.
When you bring your vehicle in for a tire rotation, there are a few things that will take place. To begin the process, we'll remove all four tires to make a detailed inspection of their wear patterns. Our certified technicians will take note of the differences, as well as take into consideration if your vehicle is AWD or FWD. After that, the tires will be put into a position that evens everything out. Our mechanics will also check the tire pressure to make sure you get back on the road with the appropriate amount of air. We pride ourselves on our quick service, so we will have all of this taken care of in no time. Be sure to check out our parts and service specials too!
If you aren't quite sure when you should bring your vehicle in, the best place to find out is your Owner's Manual. You should also keep in mind that a simple timeline that many car owners follow is every 3,000-6,000 miles. It is also is a good idea to kill two birds with one stone by combining your rotation with an oil change, which happens every six months. We make setting up an appointment a seamless process! Simply navigate to the top of your screen and select the Service drop down. Upon doing that, simply click on the Schedule Appointment form and fill out a few empty fields to get the process started. Of course, if you'd prefer to speak with one of our representatives directly, just give our Service Department a call!
Is it about that time to get a tire rotation service in Martinez, GA? Come on down to Gerald Jones Honda to get your vehicle back where it should be gripping the pavement! We are located at 4022 Washington Road in Martinez, GA.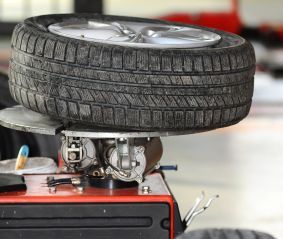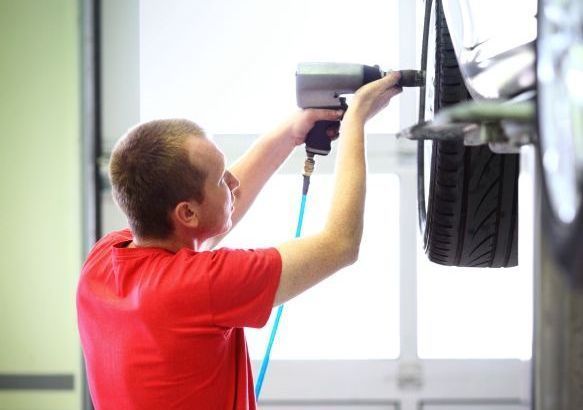 Service Hours
706-740-4349
| | |
| --- | --- |
| Monday | 7:30 am - 6:00 pm |
| Tuesday | 7:30 am - 6:00 pm |
| Wednesday | 7:30 am - 6:00 pm |
| Thursday | 7:30 am - 6:00 pm |
| Friday | 7:30 am - 6:00 pm |
| Saturday | 8:00 am - 5:00 pm |
| Sunday | Closed |
Testimonials
Great experience.
10-18-2018
Wonderful service for repairs!
10-9-2018
People here are really not sales pushy.
9-27-2018
William Walker did an awesome job showing me different CRV's
9-19-2018
Thank you Mr. Elam and the Honda service team.
9-12-2018
Ask for Mitchell
9-4-2018
Got a new CR-V with the help of Allen Baer.
8-17-2018
Very pleasant staff.
8-1-2018
Richard Byrd solved our issue.
7-26-2018
GREAT customer service!!
7-11-2018
Gerald Jones Honda will be my first stop.
7-3-2018
They were not pushy!
6-28-2018
They helped me with my flat tire after hours!
6-23-2018
Great experience finding our dream cars
6-20-2018
Can't say enough good things about this shop.
6-19-2018
Will definitely purchase another car here again.
6-14-2018
In and out fast with good service.
6-11-2018
My first Honda came from Gerald Jones Honda in 1985.
6-1-2018
What a different experience
5-30-2018
Allen Baer was great
5-25-2018
Read More